NFI Property Management Solutions - our name says it all!
We are not just a property management company, we are a team of experts who are dedicated to finding solutions for owners and their properties.
NFI Property Management Solutions has been operating since 1985 and our team has over 100 years of combined experience. We are experts in managing single-family homes, multi-family homes, apartment complexes, condos, commercial properties, investment properties, and even HOAs.
NFI Property Management Solutions is unique because of our in-house team of professionals that includes Realtors, a title company, mortgage company and legal team affiliates. When you work with us, you aren't just working with a team who will manage your property, you are working with a team who will help you add more doors to your portfolio, and make the transition to managing them seamless.
We are here to help you succeed as an investor and that means we work with you from start to finish. With our industry connections, you can expect to be shown properties that aren't even on the market yet when you are looking to purchase a new investment property.
If you have a rental property in Pensacola, Pace, Milton, Gulf Breeze, Crestview, Navarre, or Perdido Key, contact us today for a free rental analysis. If you are an investor, we are eager to discuss our services with you and show you why NFI Property Management Solutions is the preferred partner in the area.
Meet the Team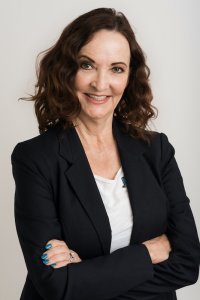 Ranae Stewart
Broker/Owner
Ranae Stewart, CRS,CCIM, is the Broker/Owner of NFI Property Management Solutions. She grew up in Pensacola and proudly calls this area her HOME! Ranae is a residential and commercial real estate specialist and has over 35 years of experience in property management. She began her career in property management because her clients and investors needed a reliable management company that would focus on keeping their investments rented while maintaining the condition of their homes and rental properties. The ultimate goal was to protect their investments and when the time was right to sell their investments and maximize their return!
Fun fact: Ranae's real estate nickname is RELIABLE RANAE and her hobby is riding her horses in the beautiful woods surrounding the area.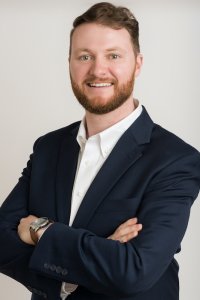 Chase Dupuis
Property Manager
Chase is a local through and through. He was raised, educated, and to this day maintains residency here in Pensacola! He is a graduate from The University of West Florida (go Argos!) and has spent the last 4 years in the real estate industry. In 2020, Chase was promoted to the Property Manager position at NFI Property Management Solutions. Since taking on his new role, Chase has strengthened relationships with our property owners and networks with our amazing vendors and tenants. In addition, he has been able to advise local and out of state investors that are looking to expand their portfolio in the Pensacola area. Chase is trustworthy, has a love for providing exceptional service to our tenants and clients, and has unwavering determination to get the job done.
Fun fact: Chase practiced karate for 10 years and earned his black belt!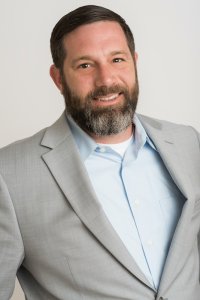 Brian Craft
Maintenance Coordinator
Brian came to NFI Property Management Solutions with more than 10 years of experience in the real estate inspection business. Brian now stays busy working as our property management maintenance coordinator. He communicates directly with our tenants, vendors, and homeowners to schedule repairs, servicing, preventive maintenance, and other upkeep required to keep our owners assets in good repair. Prior to working in real estate, Brian served our country in the United States Navy. He also attended both Pensacola State College and The University of West Florida. Brian is an invaluable part of our team and always goes above and beyond to fulfill the needs of our owners and tenants alike.
Fun fact: Brian served on the USS Enterprise and worked as a mechanic on F-14 fighter jets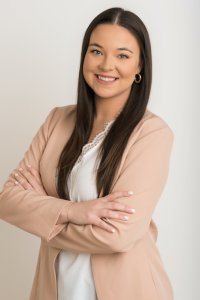 Emily Baswell
Tenant Services Administrator
Emily is a graduate of The University of West Florida where she earned her bachelor's degree in Hospitality Management. After graduation, she started her career in property management. She started working at NFI Property Management Solutions in 2019 and has been an asset to our team ever since. Emily handles many tasks ranging from administrative duties, leasing services, and marketing. Emily loves the property management industry because it allows her to work directly with tenants in a fast-paced environment making each day different.
Fun fact: Emily performed on the color guard team in high school and was in the Macy's Thanksgiving Day Parade.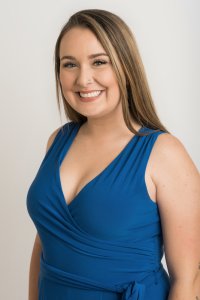 Kayla Hobbs
Administrative Assistant
Kayla was born and raised in Pensacola and graduated from Pensacola State College. Kayla has been at NFI Property Management Solutions for the last year, and she is currently studying to get her real estate license! Kayla's current role is an Administrative Assistant and provides support to our rental department, our homeowner's association department, and for our sales team. If you have called us looking to buy, sale, or rent a property, Kayla has likely assisted you! She enjoys working in real estate because it pushes her to develop her communication and problem solving skills and ability to adapt to different situations.
Fun fact: Kayla has her scuba diving license!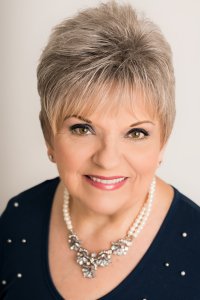 Patsy Edwards
Community Association Manager (CAM)
Patsy has worked in the real estate and building professions since 1977. She brings us many years of experience as a licensed Real Estate agent and Community Association Manager (CAM). Patsy oversees the management of the rental and homeowners association divisions of NFI Property Management Solutions. She enjoys helping HOA's and assisting their board members in understanding the operation of their associations and the importance of maintaining property values. She also assists our team members in providing an exceptional level of service in property management. She is fully committed to the tenants and communities she serves and does so with competence and fairness.
Fun fact: Patsy has been a pianist for 63 years, sung professionally, loves to craft, but loves to buy craft supplies more.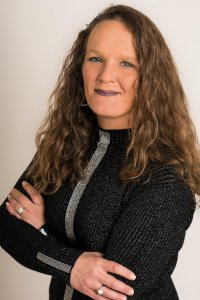 Amanda Webb
CAM Assistant & HOA Account Manager
Amanda joined our team in 2021 and assists in the daily functions of homeowner association management. She brings 20+ years of customer service experience from the banking industry. Amanda has a high level of expertise in financial data analysis and visualization as it pertains to the operational financial performance of the HOA's. She enjoys being behind the scenes aiding the team in multiple areas of the business including billing, meeting prep, financial analysis, filings and collections.
Fun fact: Amanda CAN'T dance!!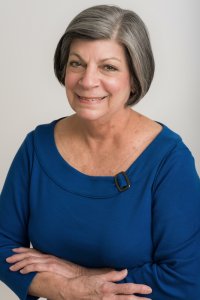 Vicki Knapp
CAM Assistant & Compliance Administrator
Vicki has "deep roots" in Pensacola; she is a native of Pensacola as was her father.
She has worked as a Licensed Community Association Manager (CAM) for 17 years and has an
AA degree from Pensacola State College. She started her career as a CAM while living in Jacksonville, FL and managed the homeowners association at Pace Island. Before moving to Jacksonville, she managed Hopkins Boarding House for 10 years. Vicki is our compliance team leader. She coordinates association wide inspections and processes architectural requests for the many homeowners in our HOA portfolio. She is a people person and is happy to assist owners navigating life in an HOA.
Fun fact: Vicki enjoys reading, cooking, and baking. New Orleans is one of her favorite places to visit and she loves spending time with her grandchildren!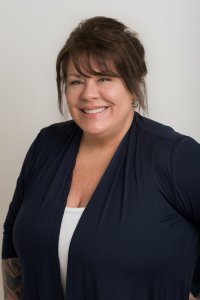 Regina Marshall
Comptroller
Regina is a Pensacola native and has been with NFI Property Management Solutions since 2015. Over the last several years, she has received multiple promotions and now holds the title of Comptroller. Working behind the scenes in accounting, she makes each day run seamlessly for our property management and homeowner association divisions. She earned her degree in Business Management from Pensacola Jr. College. Through her work, Regina has developed personal relationships with many of our tenants, homeowners, and vendors. She is both professional and efficient, making her a valued part of NFI Property Management Solutions.
Fun fact: Regina is an artist, she used to drive semi-trucks, and likes to get tattoos for fun!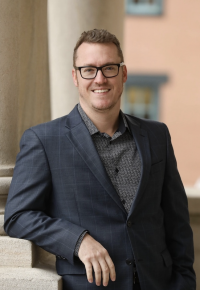 Tim Baldwin
Property Management Attorney
Founded by Pensacola native, attorney Tim Baldwin, Property Management Law Solutions, LLC (PMLS) is a Florida law firm that specializes in landlord-tenant law and represents property management companies and landlords across the state of Florida. Tim has practiced law since 2004 and handled thousands of cases, with a wide variety of legal disciplines, and tried dozens of jury trials. In 2007, Tim designed a unique legal service for property management companies to help them better manage their properties, reduce their liabilities and problems, and improve their proficiency and effectiveness.