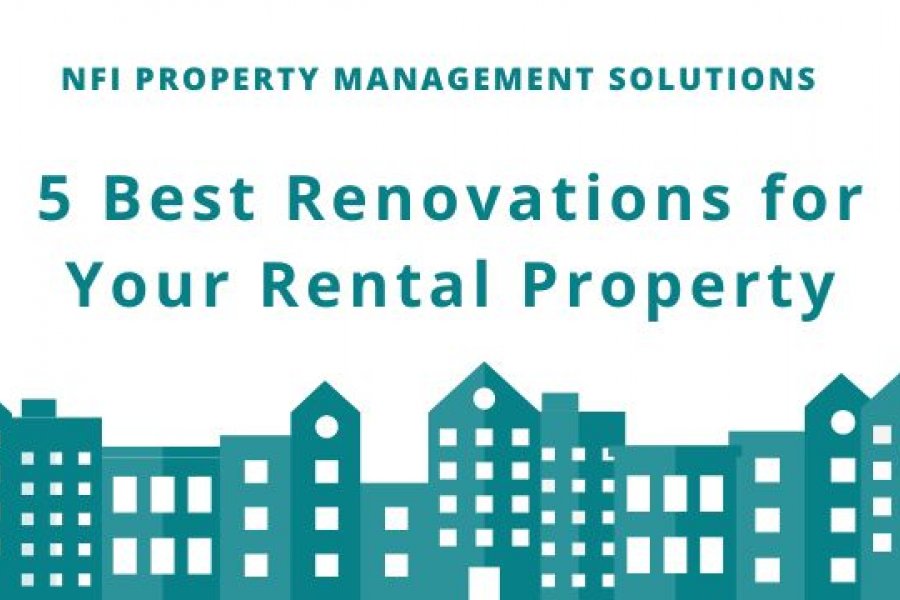 Are you considering upgrading your rental property? Landlords are driven to renovate their properties to keep up with the modern amenities of newer rentals. Without continual property improvements, you might lose your competitive edge.
To lower the risk of vacancies and tenant turnover, upgrading your rental unit is a great move. The more attractive your rental home is, the less you'll have to worry about finding new renters or maintaining current ones. Consistent renovations will help keep your rental property full with tenants.
When investing in rental renovations, make sure to spend less on upgrades than you would on your home. Renters won't treat the space with as much care as you do. Instead, identify your renters' needs and renovate your property to address these specific needs.
Increase Your Rental Property Value
There are many ways for property owners to improve their rental spaces. It can be as easy as hiring a painter for a new coat of paint or opening up the space by taking down a wall or two. To ensure you're making the most out of your rental property, take note of the areas tenants prioritize.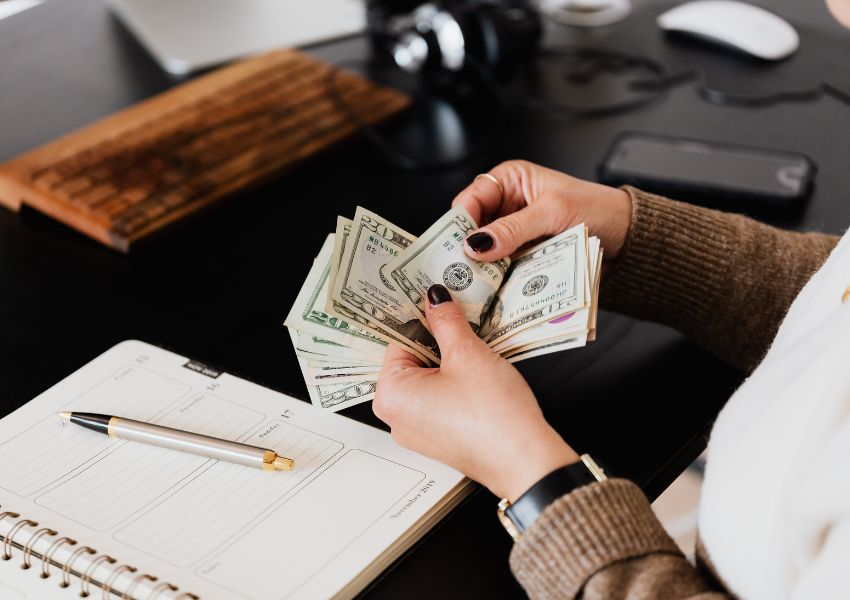 Here are tips on where to focus your rental home renovations:
1. Update your Kitchen Space
We suggest updating kitchens for convenience, with energy efficient appliances and plenty of storage space for your tenants. A well-coordinated appearance makes a kitchen look orderly and appealing to potential tenants.
One way to improve your aesthetic appeal might be to invest in matching finishes, though you don't have to splurge on top-of-the-line products. Look for mid-priced high-quality items. Budgeting for kitchen amenities is bound to provide returns in the long run. Tenants like having modern appliances to lower the cost of their utility bills.
Here are other kitchen upgrades you can consider that will appeal to tenants:
Upgrade Your Kitchen cabinets
Coat an old cabinet with varnish if the material is made out of wood or repaint it for a fresher look. If your budget is low, you can change the hardware instead to give your cabinets a modern style without spending a lot.
Upgrade Your Countertops
Renters love countertops that make a kitchen appear more elegant. If you can afford it, go for durable countertop materials. There's a reason granite countertop images always appear in interior home magazines. Aside from aesthetics, high-quality countertops are easy to maintain and are scratch and stain-resistant.
Add Kitchen Details
If you don't have the budget for bigger upgrades, you can carry out small changes that will make your property's kitchen more alluring to tenants. Select nice faucets and backsplashes for a more modern touch.
2. Remodel your Bathroom
Another area that renters focus on during property tours is the bathroom. A great bathroom is spacious and has a good amount of storage. You can find ways to maximize your space by building bathroom cabinets and finding good bathroom doors.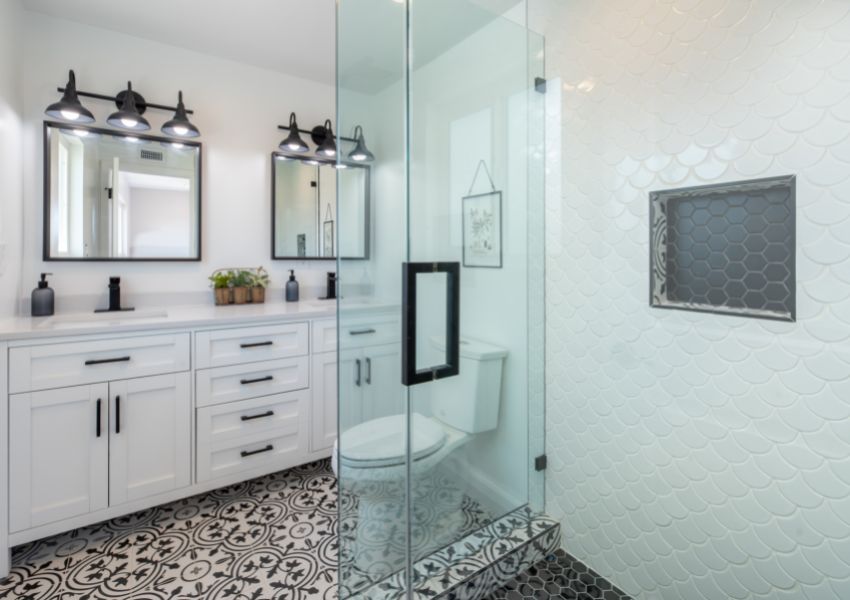 Here are bathroom renovations to consider:
Installing bathroom pocket doors or sliding doors to create more space
Opting for a walk-in shower rather than a bathtub to conserve space
Placing shelves for additional bathroom storage
A good ratio to keep in mind is having 1 bathroom per bedroom, especially if you're planning to rent your property to multiple tenants. If you have short-term renters, it's also convenient for them to have their own bathroom access.
3. Improve Your Curb Appeal
Though the inside of your property might be attractive, a prospective tenant's first impression is always based on how the outside of your rental property looks. To make a better impression on prospective renters, we suggest investing in good landscaping. It doesn't have to cost much.
A new door or coat of paint can be enough to improve your curb appeal. Focus on low maintenance updates so they'll be easy for occupants to take care of.
Below are ways you can upgrade your curb appeal:
Laying down new grass on your lawn
Creating an outdoor garden, no matter how small
Hiring a professional painter to paint your property
Cutting overgrown tree branches
Placing attractive plants in the outside areas of your rental
4. Invest in New Flooring
Hardwood flooring is popular for a reason. It helps a space appear modern and elegant. It's also easy to maintain compared to carpets, which can quickly get damaged from wear and tear. Most carpets last for only 5 years, which is why we suggest choosing hardwood flooring.
5. Budget for New Amenities
You can compare your rental property with amenities offered by similar rentals. To increase your rental rate, you might provide the following things to your tenants:
Dishwasher
Storage space
Air conditioning
Off-street parking
Outdoor living spaces
In-house washer and dryer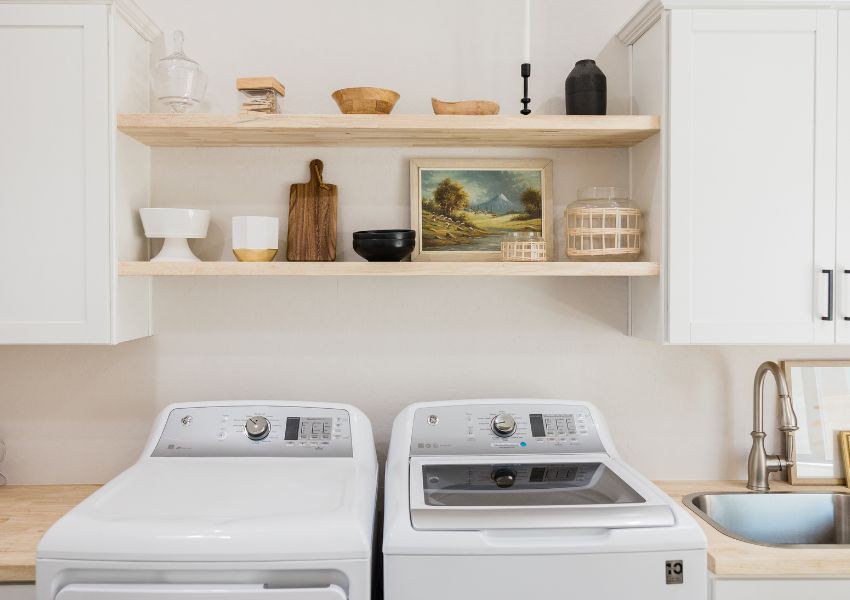 These amenities are in high demand since they offer your tenants convenience and comfort in a living space. Providing them will allow you to increase your monthly rental income.
Bottom Line: The Value of Performing Rental Property Renovations
Renovating your rental property will help you differentiate it from competing rentals, increase your property rental rate and resale value, improve tenant satisfaction and help you benefit from tax deductions. Essential repairs are considered deductible from your taxable income.
Though renovating your rental property means spending more, performing regular upgrades can be beneficial. Tenants appreciate high quality floors, energy-efficient appliances, and extra storage space in a property.
Upgrading will also benefit you long-term by increasing your income, giving you a competitive edge, and helping with tenant turnover. With a renovated unit, you won't have a problem attracting new tenants and keeping your current renters.
If you have any questions about property management or how best to renovate your rental property, feel free to reach out to NFI Property Management Solutions today. Our experienced property management team is ready to help.