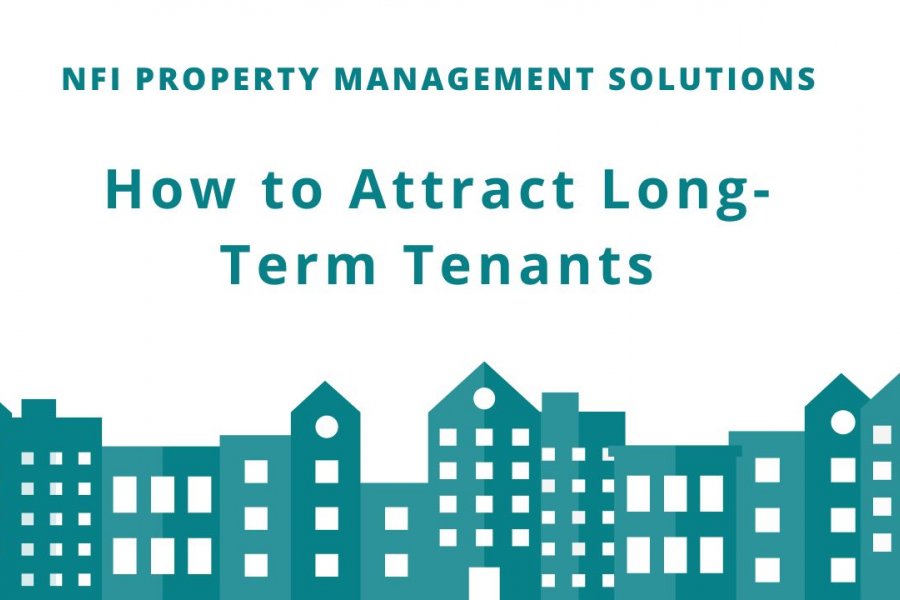 Every landlord wants to attract long-term tenants. Not only do long-term tenants provide you with consistent passive income for your investment property, but they can also save you money in the long-term. Having a long-term renter removes the need to market your property and conduct multiple tenant screenings to fill a vacancy.
Finding reliable renters in a competitive market can be challenging. Our team at NFI Property Management Solutions has experience attracting and maintaining long term tenants for rental properties.
Keep reading to learn about the steps you can take so your renters are satisfied and sign long-term leases.
Renovate Your Property
While many property owners dislike renovation projects because they might require a substantial upfront cost, they can benefit your investment property in the long-run.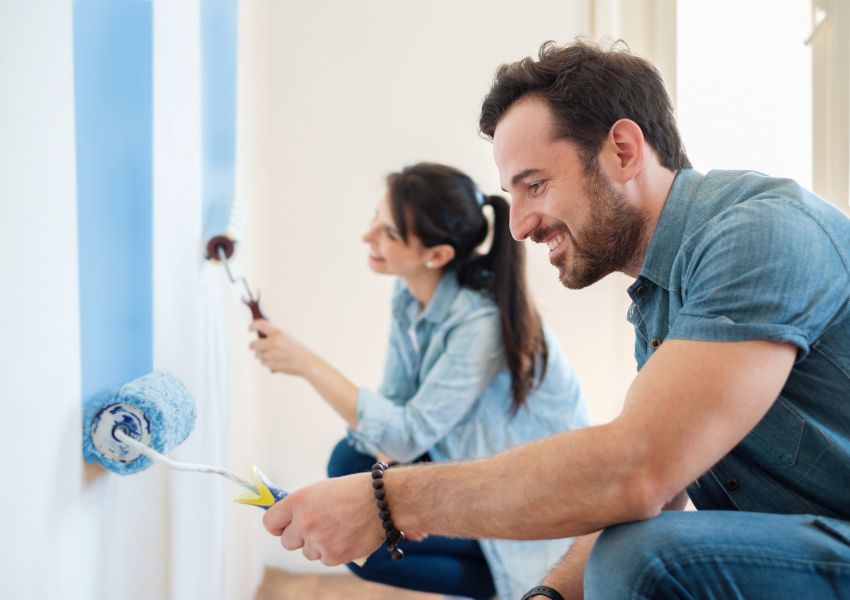 Renters are drawn to aesthetically pleasing and functional rental properties. They're also motivated to keep renting a property if they notice the landlord is making changes to make their property even more livable.
Renovating your property can also help you gain a competitive advantage in the real estate market. New rental properties offer more up-to-date amenities, so if you want to compete with other rentals in your area, you might consider making regular improvements.
Market Your Property Well
Effective and regular property marketing will increase interest from potential tenants. We suggest including all relevant details in your listing, such as the property's rent, the number of rooms, the location, and any amenities offered.
It's essential to ask for a reasonable and affordable rental rate. You might compare your property to similar ones on the market to see how your rental price compares.
A property listing with high-quality pictures or video tours will also appeal to prospective tenants. You can make this content accessible by posting on multiple platforms.
It's also a good idea to use traditional strategies like handing out fliers and posting messages on message boards, especially if you're targeting older renters.
Make sure your property listing complies with the Fair Housing Act before listing it. A successful marketing strategy will attract a greater pool of tenants for you to choose from.
Screen Prospective Tenants
The most important component of renting out a property is tenant screening. However, it's common for property owners to overlook its significance. By disregarding the tenant screening procedure, you expose yourself to major financial and legal risks.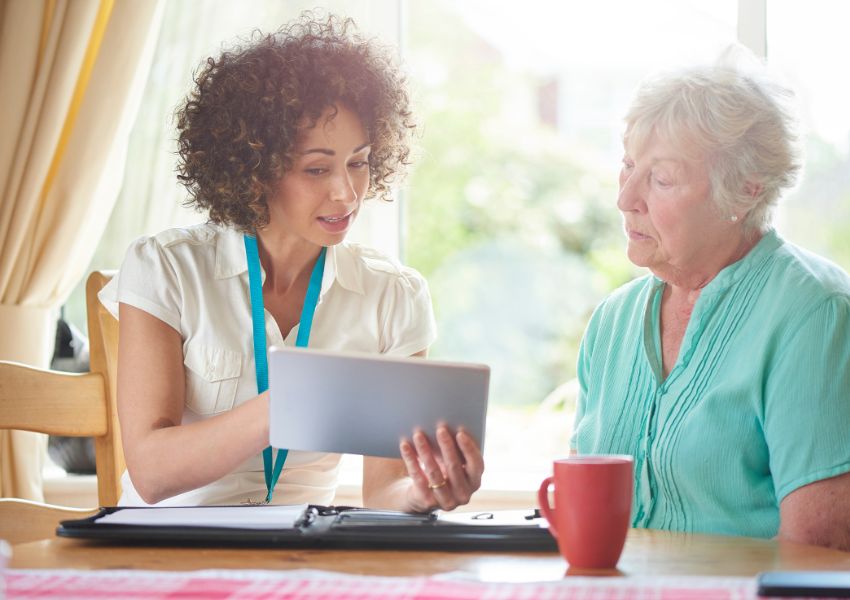 Proper tenant screening helps you better determine whether or not an applicant is the ideal tenant for your property.
Some of the factors we suggest you consider during tenant screening include:
Credit Score
You can learn about candidates' financial management skills by looking at their credit history. A high credit score is a sign of responsible financial behavior. In contrast, a low credit score could be a sign of reckless spending. This might indicate that the applicant will have trouble paying their rent on time.
Level of Income
Collect the prospective tenant's W-2s, proof of income and bank statements. Carefully examine and verify their revenue to be sure the tenant you choose can make regular and on-time rent payments.
Rental History
Tenant referrals are an important factor in the tenant selection process. Speaking with former landlords will help you verify the tenant is telling the truth about their rental history. Referrals will also ensure a tenant will be a good fit to rent your property, by helping you learn more about their past behavior as tenants.
Foster Good Tenant Relationships
Some tenants might be new to the region. You can ease their transition by doing the following:
Extending a kind welcome to your tenants.
Thoroughly cleaning the rental home before the tenant moves in.
Making an effort to introduce them to the neighborhood.
Providing information about the area, such as bus routes, nearby grocery stores and restaurants.
A tenant is more likely to sign a long-term lease on a rental if they feel welcomed and at home. Improving your relationships with your tenants will reduce tenant turnover.
Maintain Your Property
If your rental unit is well maintained, you won't have to worry about frequent tenant turnover. Every tenant has the right to reside in a livable renting unit. Failure to perform the required property maintenance may violate state laws.
Following a maintenance and inspection plan can help keep your tenants happy and prevent legal issues. Preventive maintenance and seasonal property inspections will help you identify issues with your property early on, avoiding excessive property damage costs.
Prioritize Security
The well-being and security of your tenant should be a priority. If a tenant feels safe in their rental home, they're more likely to extend the lease of the property. We suggest exercising caution by taking preventative measures to deter thieves and vandals and keep your investment property safe.
As a property owner, you need to make sure your tenants are comfortable in their living space. You can install security alarm systems, security cameras, strong door and window locks and motion detection lights in your building to offer security.
Regularly testing your various security systems can also help increase your house's security. Install smoke alarms, for instance, and perform testing to ensure the batteries are functional in case of a fire on your property.
Hire a Property Management Company
To simplify the day-to-day operations of your rental business, you can also partner with a professional property management firm like NFI Property Management Solutions.
When you work with a property management team, you and your tenants will benefit from their extensive expertise. Property managers know how to attract quality tenants and motivate them to continue leasing your property. They're industry leaders in tenant selection, property marketing, and maintaining your rental property.
Property managers can also offer you advice on aspects of property law. For instance, if you need to evict dishonest tenants, a property manager can help you handle the legal aspects of the eviction process.
In a Nutshell: Attracting Long-Term Tenants
Long-term renters can save landlords the financial costs and stresses associated with frequent tenant turnover. To attract long-term tenants, you need to market your property well, keep up with renovations, screen prospective tenants, foster good tenant relationships, maintain your property and prioritize tenant safety.
These practical strategies will help you attract long-term tenants and generate consistent annual income. However, not many landlords have the time to put all of the tactics mentioned above into practice.
Property owners should hire property management companies or agencies in their area to help with their property management needs.
If you have questions about attracting long-term tenants or any other aspect of property management, contact NFI Property Management Solutions today by dialing (850) 898-1230. We are happy to answer any questions you might have.