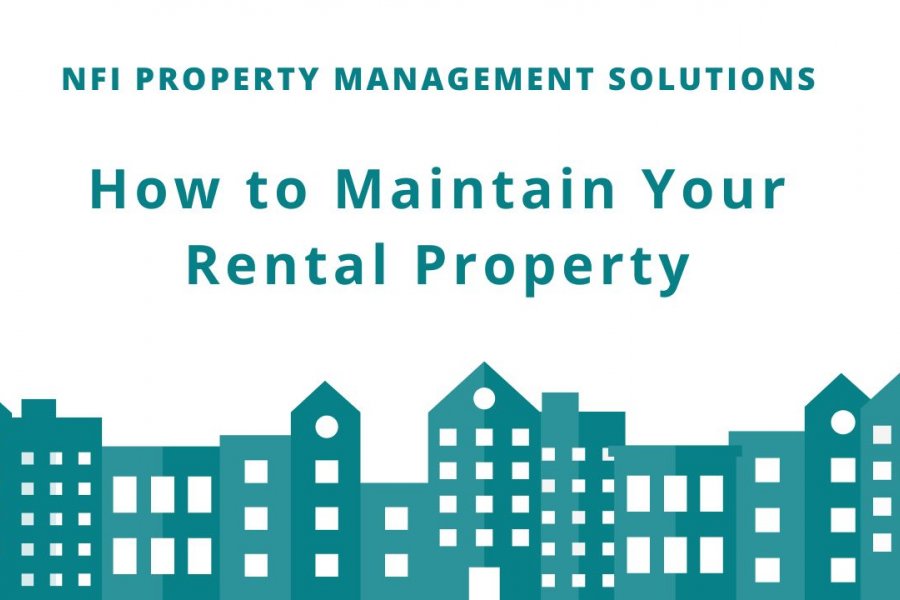 Are you burnt out from the stress of maintaining your rental property? Property investment and maintenance go hand in hand, though property maintenance can seem more daunting.
NFI Property Management Solutions will cover how to maintain your investment property and outline the responsibilities of property owners, tenants and property managers.
Who is Responsible for Maintaining a Rental Property?
Maintaining a rental property can be draining on your time and resources. However, all of the responsibility doesn't fall on landlords. Tenants are also responsible for maintaining the rental property, as outlined in the lease agreement.
Many landlords also work with property management companies. A property manager works as a bridge between landlords and tenants and helps to maintain the rental property.
Sharing property management tasks eases a landlord's workload, lowers their property's vacancy rate and boosts tenant retention.
Landlord Maintenance Responsibilities
Under landlord-tenant law, landlords have to provide their tenants with a safe and habitable home. As such, you must accept certain responsibilities, including:
Supplying Proper Means for Waste Disposal
Maintaining cleanliness is important. You need to ensure your tenants can enjoy a clean environment by providing trash receptacles with tight-fitting lids. This way, your tenants can dispose of their waste properly and maintain sanitary conditions in your rental home.
Maintaining Common Areas
You're responsible for maintaining all of the common areas of your rental property, including:
Mowing and maintaining the landscape.
Removing snow and ice from your property.
Replacing and maintaining the lighting in entryways and hallways.
Ensuring all shared spaces are free of safety hazards.
Preventing Crime in the Rental Property
To maintain peace and safety in your rental property, install security and smoke alarms and check their functioning semi-regularly. Tenants that feel comfortable and safe in your rental property are more likely to renew their lease.
Other Landlord Responsibilities
Other landlord responsibilities include: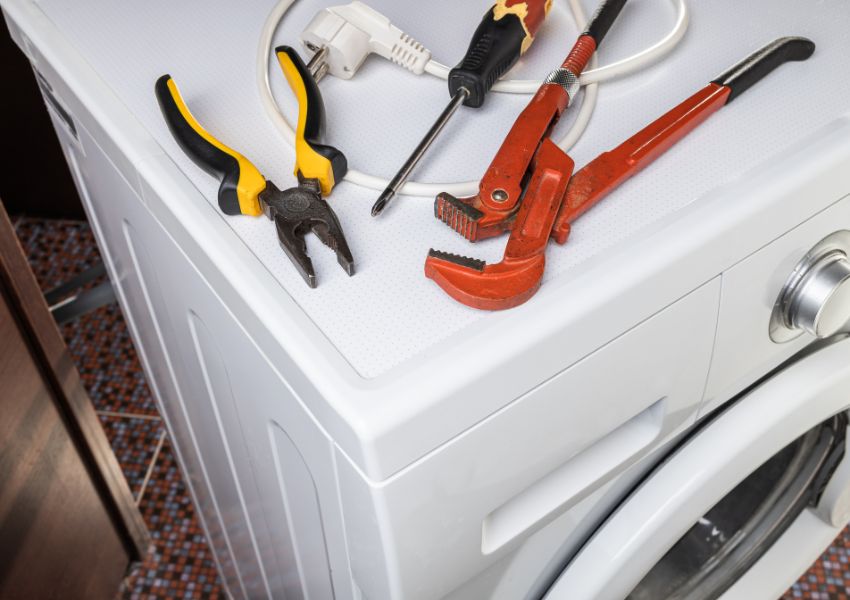 Addressing tenant safety concerns.
Identifying and eliminating mold in the rental unit.
Fixing broken appliances.
Quickly dealing with pest infestations.
Eliminating all asbestos and lead-based paint from the property.
Tenant Maintenance Responsibilities
The landlord isn't the only one responsible for keeping the rental property habitable. Tenants need to cooperate with landlords and share in some maintenance responsibilities as well, including:
Following HOA Rules
If the tenants rent a house associated with a Homeowners Association, the tenant needs to abide by HOA rules and guidelines. When renting out your property, you need to clearly outline the HOA rules they must follow. For example, respecting quiet hours, avoiding littering the yard and parking in designated spots.
Keeping the Unit Clean and Safe
Tenants need to keep your rental property as clean and as safe as the conditions of the premises allow. All waste should be removed from the premises regularly and disposed of in the designated receptacles in order to maintain your property.
Preventing Excessive Property Damage
Tenants need to be careful about causing damage to the rental property. Some damages increase landlord liability, such as:
The removal of fixtures.
Damages caused due to reckless conduct.
Damages that present a danger to tenants, such as exposed nails.
Treating the Space With Care
In general, tenants should treat your rental property with care by cleaning the space regularly and maintaining the property's appliances. Tenants need to be careful to:
Limit the spread of mold.
Prevent the buildup of rust and dirt.
Not leave out trash or food that might lead to insect or rodent infestations.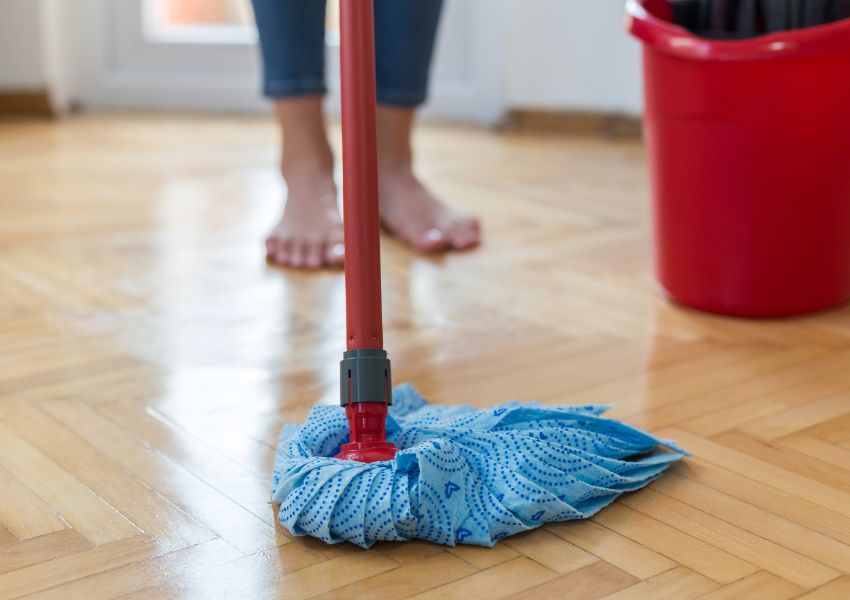 A proper tenant screening process is essential to help you find tenants who will maintain your property well.
Property Manager Maintenance Responsibilities
A property management company like NFI Property Management Solutions has experience maintaining rental properties effectively. If you partner with a property management team, they can help you with landlord tasks, including:
Following Landlord-Tenant Laws and Regulations
A property manager acts as a middleman between you and your tenants and is familiar with applying landlord-tenant law and the Fair Housing Act. Generally speaking, a property manager is prepared to deal with local laws and regulations and can advise you on property maintenance responsibilities.
Showing and Leasing Vacant Units
Finding tenants for your rental property can take time. A property management company has a large network of potential tenants and knows how to employ effective marketing strategies. With the help of a property manager, you'll boost your tenant retention and limit property vacancies.
Screening Tenants
Tenant screening is also time consuming. A property manager can take care of this process for you and find you a long-term tenant that will maintain your property with care. The tenant screening process involves:
The rental application.
Background checks.
Verification of income and employment history.
Evaluating previous addresses, landlords, and eviction history.
Asking screening questions.
Contacting the applicant to accept or reject them.
Maintaining Your Property
It's your legal responsibility to maintain the safety and habitability of your rental property. However, if you have multiple properties, it may be difficult for you to address maintenance concerns promptly.
A property management company always makes your property their first priority, and will help you avoid tenant frustration by being their main point of contact for property maintenance concerns.
A property manager's network is also valuable to you, as they have access to a variety of professional contractors, plumbers and electricians.
Benefits of Maintaining Your Rental Property
Managing an investment property is quite different to owning a property. Nevertheless, the benefits are numerous, including:
Source of Passive Income: If you own or manage a property, it becomes a source of steady and passive income. Provided the space is rented and well maintained, your return on investment or ROI can be very good.
Tax-Deductible Benefits: Rental property maintenance generally has expenses similar to other businesses, but there is a possibility for deductions from repairing, upgrading, or installing.
Low-Risk Investment: Property ownership is a low-risk investment that creates long-term profits if the property is maintained well.
In a Nutshell: Maintaining Your Rental Property
Maintaining your investment property well is key to ensuring long-term profitability. It's also important to note relevant local laws and state regulations.
Among landlord maintenance responsibilities are supplying means for waste disposal, maintaining common areas, taking proper security measures, fixing broken appliances and addressing tenant concerns. Tenants are also responsible for maintaining the property on a day to day basis.
Consider hiring NFI Property Management Solutions to help you manage and maintain your investment property. Contact us by dialing (850) 898-1230 today.