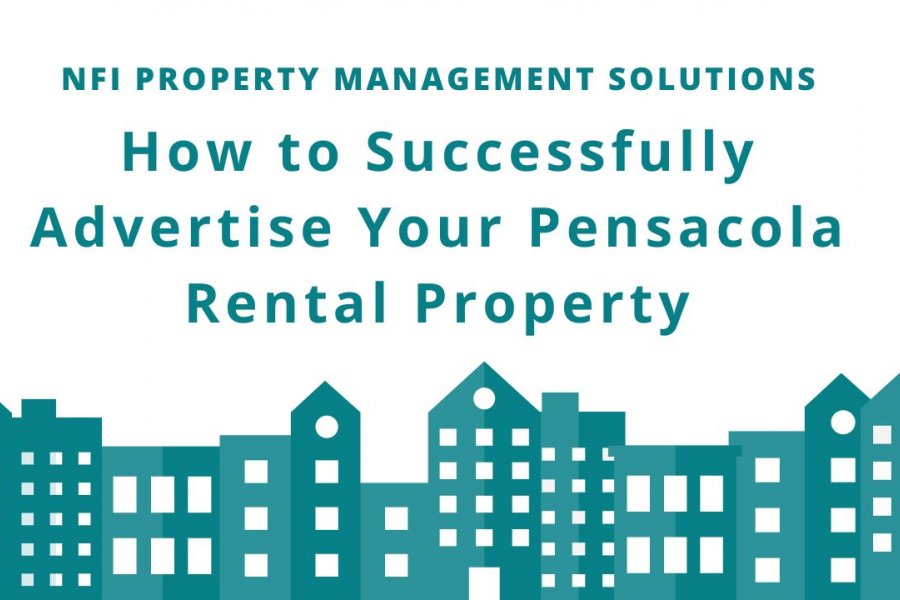 If your Pensacola rental property isn't listed or the listing is low-quality, it will continue to be vacant no matter how attractive the space is. Marketing is essential when you own a rental property. Good marketing allows you to pick an ideal tenant for your property from a large pool of prospective tenants.
Advertising needs to be organized and strategic. You need to create ads that capture the interest of your target market so you can find ideal tenants to rent your property. NFI Property Management Solutions will outline key factors to consider in order to effectively advertise your Pensacola rental property.
Here are marketing strategies you can use to land great renters:
Focus on Great Photography
Attractive photos of your property leave a good first impression on prospective tenants and distinguish your Pensacola property from competitors. We suggest investing in professional photography as Pensacola renters appreciate high quality pictures. If you plan to take photos on your own, consider shooting with natural light.
Before a photoshoot, prepare your rental unit well by making sure it's clean and free of clutter. Plan for the best angles. You can even create a photography shot list so you won't forget to photograph a valuable area of the property.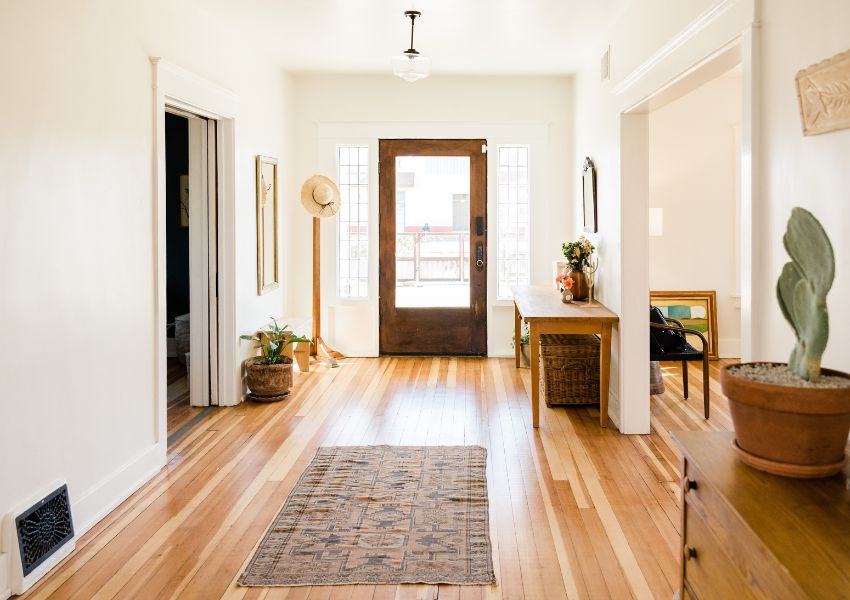 Here are areas we suggest including on your photography shot list:
All bedrooms.
All bathrooms.
Multiple parts of the kitchen area and its appliances.
Dining areas.
Family room and living room spaces.
Outdoor spaces and neighborhood.
Craft an Excellent Copy
The copy of your Pensacola property listing also leaves a lasting impression on prospective renters.
We suggest paying close attention to:
Headlines
What makes a marketing headline catchy? Well-written headlines include crucial information. It focuses on your Pensacola rental's best property features. Does your property have excellent amenities? Do you have a parking space, patio, balcony or large lot?
If you're promoting a rental apartment, does it have a fitness facility or pool? Is the location near a transportation hub or a business district? This information peaks renter interest..
A good formula to follow is: Rent price rate + Number of bedrooms + Number of bathrooms + Property Type + Location + Best Feature.
We suggest following this formula because it includes all necessary details prospects are looking for.
Property Descriptions
Another essential aspect of your copy is the description of your Pensacola rental property. We suggest you use specific and engaging language. Describe the property in detail to entice prospective renters to apply. Write about the neighborhood, any outstanding amenities and attractive property features.
It's important to help prospective tenants vividly imagine living in your rental property. If you're targeting families, expand on features such as nearby parks and playground areas in the community. You can even highlight your Pensacola rental unit's outdoor space so they can entertain putting up trampolines or a mini basketball court for their children.
You can mention the distance to the business district if you're targeting professionals and facilities that fit a student's needs if your rental is near schools. The more engaging your descriptions, the greater the interest of potential tenants.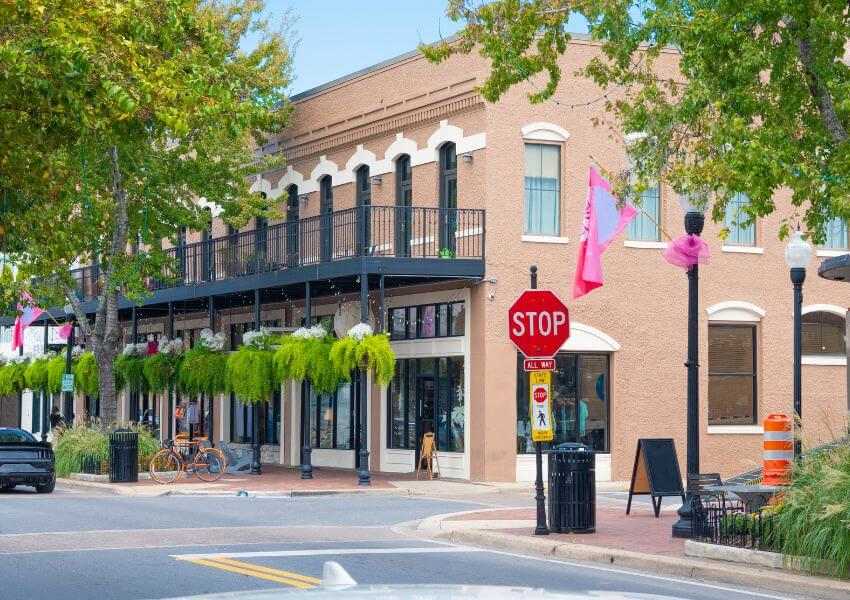 Remember to be transparent and avoid exaggeration. You don't want to deal with disappointed and frustrated prospects after a property showing in your Pensacola rental. Mention important details from the get-go, such as pet policies, restrictions and utility bill payments.
Use Multiple Platforms for Ad Distribution
The effectiveness of an advertisement lies in its market reach. Maximize landing quality leads in your Pensacola rental property by expanding where you post online and considering offline methods as well. Results are often easier to monitor when you apply digital marketing.
Here are other channels you can take advantage of to land more rental prospects:
Newspapers
Classified ads are often the go-to ad section that older prospects tend to check out first. If your target market is retirees, placing ads in newspapers is best. Newspapers can also be an effective marketing vehicle to target people who prefer print over searching online.
Rental Websites
Tech-savvy people browse rental websites online for vacant properties. They can do quick property comparisons by scanning through photos and zooming in on property details. They can also chat or leave an inquiry quickly through rental sites.
Some property owners also upload property tours online so prospective tenants can have a preliminary look before booking a physical showing. Prospective renters can also check reviews from current renters to see if a rental space meets their essential needs.
Local Bulletins
You can also try posting flyers on bulletin boards located outside churches, schools, recreation centers, community libraries, bus stops and grocery shops.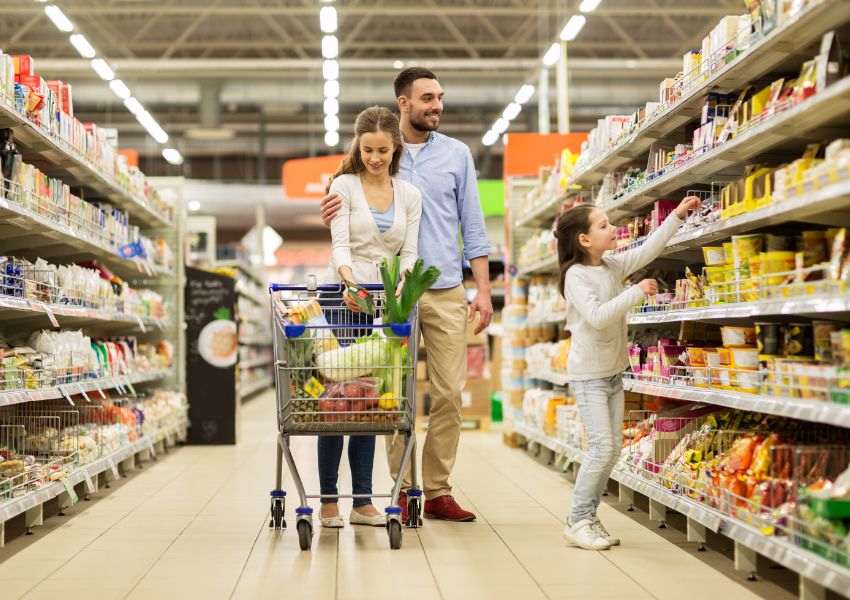 People can read the flyers while waiting for their rides or queuing at the cashier. Make sure to use eye-catching paper designs and fonts to attract prospective renters.
Rent Signages
Installing rent signs on your Pensacola rental property are also effective. The signs need to be big enough for people to notice when they pass by. The more foot traffic in an area, the higher the chance an ad has of capturing prospective renter interest.
Seek the Help of a Property Management Company
Still having trouble finding tenants for your Pensacola rental property? Consider hiring a property management team with experience marketing rental properties. With professional skills and local expertise, they can easily find the right renters for your unit. A property management company might also provide other services, such as tenant screening.
Consider partnering with NFI Property Management Solutions. We'll take care of marketing your property and finding your ideal renters.
Bottom Line
With property vacancies, it's important to act fast in order to curb maintenance expenses. Marketing your Pensacola property is key to finding ideal renters for your Pensacola unit.
When it comes to listing your Pensacola unit, we suggest focusing on professional quality photos, catchy headlines and detailed descriptions. You might also consider listing your property on multiple platforms to broaden its reach. A good marketing strategy will help you attract many prospective tenants from which you can choose high-quality tenants for your property.
If you're looking for a trusted property management company to help you find the right tenants for your Pensacola rental property, get in touch with NFI Property Management Solutions. We also provide other property management services such as tenant screening, rent collection, financial reporting and property maintenance and repair. Contact us today to learn more!